First couple Melania and Donald Trump may not have celebrated their 13th wedding anniversary, but photos from 2005 reflect a happier time. That marked the year that model Melania Knauss married rea…

1 They had the ceremony at Bethesda by-the-Sea
2 The reception was held at Mar-a-Lago
The wedding was nowhere near modest. | Gerardo Mora/Getty Images
They held their wedding reception at Donald's Palm Beach private estate, Mar-a-Lago, following the 7 pm ceremony. The newlyweds danced and dined in the $35 million grand ballroom they'd recently restored for the occasion.
The ballroom was adorned with multiple crystal chandeliers and Versailles-inspired Louis XIV-style decor, The Mirror reported.
Next: The dinner was to die for
3. They had an incredible meal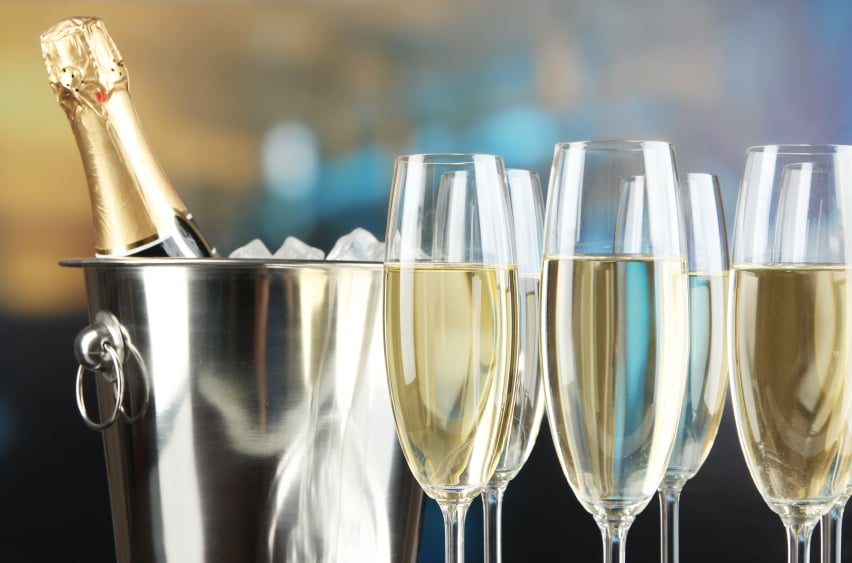 The guests ate and drank in style. | iStock/Getty Images
French chef Jean-Georges Vongerichten catered for the 350 guests with a 5-star menu that included caviar, steamed shrimp salad in champagne vinaigrette, and lobster rolls. He served beef tenderloin as the main course while guests drank Cristal champagne all night.
The delicious meal didn't come cheap — the Trumps reportedly paid $275 a plate.
Next: The cake was so pretty, you didn't even want to eat it … and you couldn't
4. They had a five-foot cake … but not for the guests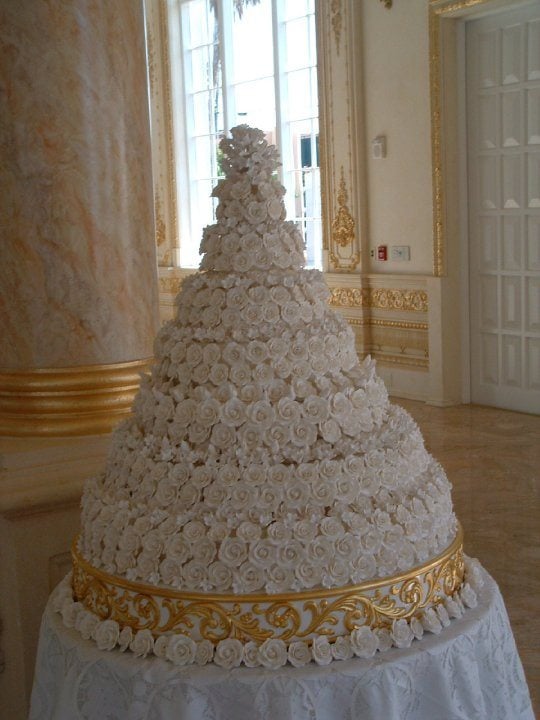 The cake was too pretty to eat … and they literally didn't. | Cedric Barbaret via Facebook
Melania ordered a five-foot cake with seven tiers, which weighed 200 pounds and stretched 70 inches. The cake was covered in 3,000 white sugar roses and soaked in Grand Marnier buttercream. The cake cost $50,000, but for the guests, it was just for show.
It took so many metal wires to hold it aloft, so the only people allowed the cake were the staff once the reception ended. The couple fed the guests "back up cakes" and sent them home with individual chocolate truffle cakes.
Next: Melania put her style into the wedidng
5. Melania carried family heirlooms instead of a bouquet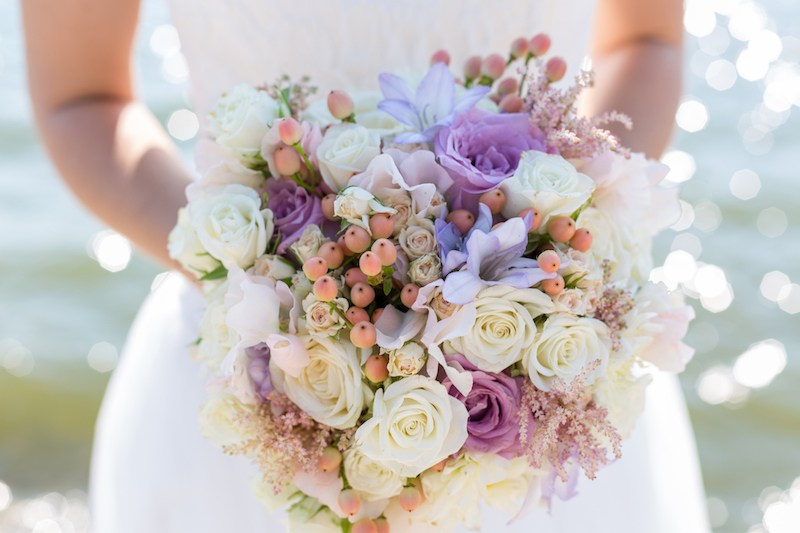 Melania didn't carry a traditional wedding bouquet. | Biggunsband/iStock/Getty Images
Melania carried a family heirloom in lieu of a bouquet. The rosary beads were gifted to her, likely as her "something old." According to the Palm Beach Daily News, "The bride walked down the aisle carrying only an ancient rosary, not to Lohengrin or Wagner, but to a vocalist singing Ave Maria in an exquisite soprano voice."
While the bride didn't carry flowers, there were plenty in the church to make up for it. The ceremonial room was filled with roses, gardenias, and orchids.
Next: Her first gown was high fashion
6. She wore a customized Christian Dior gown
The dress was expensive and very elegant. | Melania Trump via Twitter
Melania graced Vogue magazine with a 14-page spread of her selecting a $100,000 Christian Dior strapless gown. The dress was made with nearly 300 feet of Duchesse satin and beautifully embroidered (which allegedly took 550 hours to complete).
It featured over 1,500 hand-stitched crystal rhinestones and pearls. The extravagance doesn't end there — the dress had a 13-foot train, a 16-foot veil, and she accessorized with three diamond bracelets and a diamond necklace.
Next: Why she had to bring a back-up dress
7. But changed into a Vera Wang because the first was too heavy
All eyes were on the newlyweds. | Hot news 24h Today via YouTube
All good things must come to an end. Melania surely knew this, as she prepared a second dress to step into when the Dior gown became too difficult and heavy to walk around in.
Melania changed into a Grecian-style tight Vera Wang gown, complete with a knee-length skirt slit, just for the Mar-a-Lago reception. We can't blame her for stepping out of the Dior … it weighed a whopping 60 pounds.
Next: The surprising and wealthy attendees
8. Hillary and Bill Clinton attended
The invitation list was full of celebrities and powerful politicians. | Maring Photography/Getty Images/Contour by Getty Images
When Donald and Melania married in 2005, Bill Clinton was four years out of the White House and Hillary was U.S. senator considering running for president. A picture shows happier times for the two couple, with Melania and Donald laughing alongside Bill and Hillary.
Their daughters Chelsea Clinton and Ivanka Trump were good friends at one point as well. In 2014 they praised one another in the media and spent time together at the Glamour Women of the Year awards. In March 2018, Chelsea told Stephen Colbert that they "haven't spoken … in a long time."
Next: It was a wedding fit for a star
Source: http://www.blingnews.com/inside-melania-and-donald-trumps-extravagant-wedding/